The Internet can be a treasure trove of information, games, videos and so much more, but it's also like the Wild West out there. With young people becoming more tech-savvy than ever before, how can parents supervise and keep their children safe while online?
While it's important to respect their privacy and independence, children may need a helping hand navigating the vast and complex online world. That's why parental control apps are so important. These apps offer a range of functionalities such as limiting time spent on the device, tracking usage and location, or blocking certain websites.
Of course, there's no substitute for direct supervision and guidance, but these apps can help make parents' lives easier and teach children how to browse the internet safely.As part of our research into how smartphones are affecting our younger generation, here are our picks of the best free and paid parental control apps for your family's devices.
FamilyTime – for families with both young children and teenagers
iOS and Android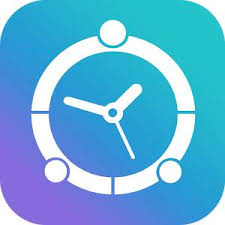 Free trial and Premium plans available
• MyFamily – $27 per year
• MyFamily 2 – $35 per year
• MyFamily 5 – $69 per year
FamilyTime is a user-friendly app that lets you customise your control options to create a tailored plan for your family. The software offers a wide range of settings, such as setting time limits around homework and bedtimes, mature content filters, and blocking certain apps from your devices. Aside from monitoring your child's internet activity, FamilyTime also offers innovative features such as location-based SOS alerts and speed tracking features for teenagers who drive.
Although FamilyTime is a comprehensive app that offers many features, web tracking is limited and there is no support for monitoring social media. What's more, the setup is slightly more complex as it requires you to download and set up two separate apps – one for parents and one for children. It may seem a little overwhelming for some parents, so if you're looking for a simple monitoring app, FamilyTime may not be for you.
Qustodio – for families concerned about their children talking to strangers
iOS and Android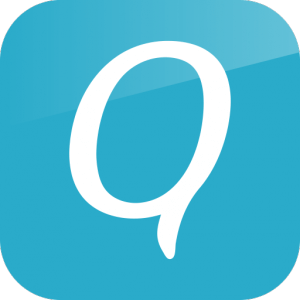 Free and Premium plans available
• Small plan – £35.95 per year
• Medium plan – £64.95 per year
• Large plan – £92.95 per year
Qustudio offers a full suite of parental control settings such as time schedules for specific apps, content blocking, and even call and message tracking features. It conveniently creates a profile for each child, which can then be applied to multiple devices. The app also breaks down your child's online activity in handy reports to show data such as what sites or apps they visit the most, and any search terms they've used.
If you're concerned that your child is spending too much time on one app, or communicating too often with specific people, Qustodio is great for setting specific restrictions. Although the price point may be high for some, Qustodio is ideal for households with multiple users across multiple devices. With extensive cross-platform support across operating systems like Android, iOS, PC, Mac, and more, your child is protected no matter what device is used.
ESET Parental Control – for families who are teaching their children to be safe online
Android only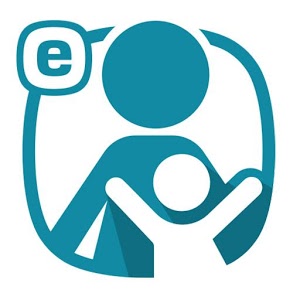 Free and Premium plans available
• 1 user – £19.99 per year
• 2 users – £39.99 per year
• 3 users – £59.99 per year
• 4 users – £79.99 per year
ESET Parental Control is an easy to use app which lets parents quickly review and manage their child's online activity. The app comes with pre-set settings based on your child's age, which can then be configured to suit your needs. ESET offers a range of features such as a content filter, app usage reports, and a website blocker. One unique feature is their parental message feature where children can ask to access a restricted site or request more time on an app.
ESET is ideal for parents who don't want to spend lots of time fiddling with individual settings. The app offers a useful overview that can give parents an outline of their child's activity, and the message function can help initiate family conversations about internet safety. However, ESET does not offer call and message tracking, so other apps may be better if parents require more comprehensive monitoring.
Screen Time Parental Control – for families who want to limit smartphone screen time
iOS and Android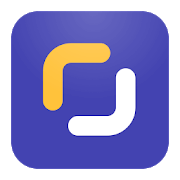 Free and Premium plans available
• £47.88 per year
Screen Time divides its functions into two categories: 'monitoring' and 'managing'. The former provides data into your child's app usage and web browsing history, while the latter allows parents to actively manage their child's online activity. This includes time limits, approving new app installs, and an 'Instant Pause' function for when your child really needs to get off their phone! One particular feature unique to Screen Time is the rewards function, which gives your child additional screen time for completing their homework or chores.
Screen Time's strengths lie in getting children to manage their device usage, but lags behind its competitors when it comes to monitoring and filtering online content. If you're looking for a simple parental control app, Screen Time is a good starting point and can help families talk to their children about excessive screen time. However, if you require more in-depth control measures, there are other apps on the market which are more suitable.
Kidslox – for families who want to set boundaries on their device
iOS and Android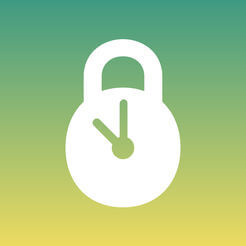 Free and Premium plans available
• $39.99 per year
• $79.99 lifetime (one-off payment)
Kidslox is a user-friendly parental control app that uses only one account to protect all the devices in your household. The app gives parents the ability to limit their child's screen time, with features like a daily time limit, lockdown schedules for homework and bedtimes, and locking distracting apps. There's also a content filter which lets children browse the web safely, however, there's no support for message, call or social media tracking.
Control settings are easy to configure with the tap of a button or switch; perfect for parents who want a hassle-free experience. There's also a handy '3-Way-Toggle' function that lets you quickly block social media apps, games, and internet access depending on the security level you need – ranging from unrestricted 'Parent mode' to a fully restricted 'Lockdown mode'. Kidslox supports most major operating systems across various devices, ensuring secure cross-platform coverage for your child.
FamiSafe – for families giving children their first mobile phone
iOS and Android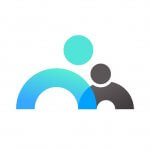 Free trial and Premium plans available
• $9.99 per month
• $19.99 per quarter (3 months)
• $59.99 per year
FamiSafe comes with your standard suite of parental control features, such as an app blocker, screen time monitor, and web content blocker. However, FamiSafe's most popular features are the location tracking capabilities. This allows parents to monitor their child's real-time location, location history, and set geofences around safe areas – ideal if your child is travelling to school by themselves. There is also a unique 'Smart Schedule' feature which will block apps or limit usage automatically, depending on the time, date and location variables you've set.
FamiSafe provides app usage and web content monitoring data, but does not offer call or message tracking capabilities. The 'Smart Schedule' makes it easy for parents to automatically adjust the level of control, for example, allowing more screen time at the weekend. Combined with open conversations about using their device responsibly, FamiSafe is ideal for parents whose children are beginning to become more independent.